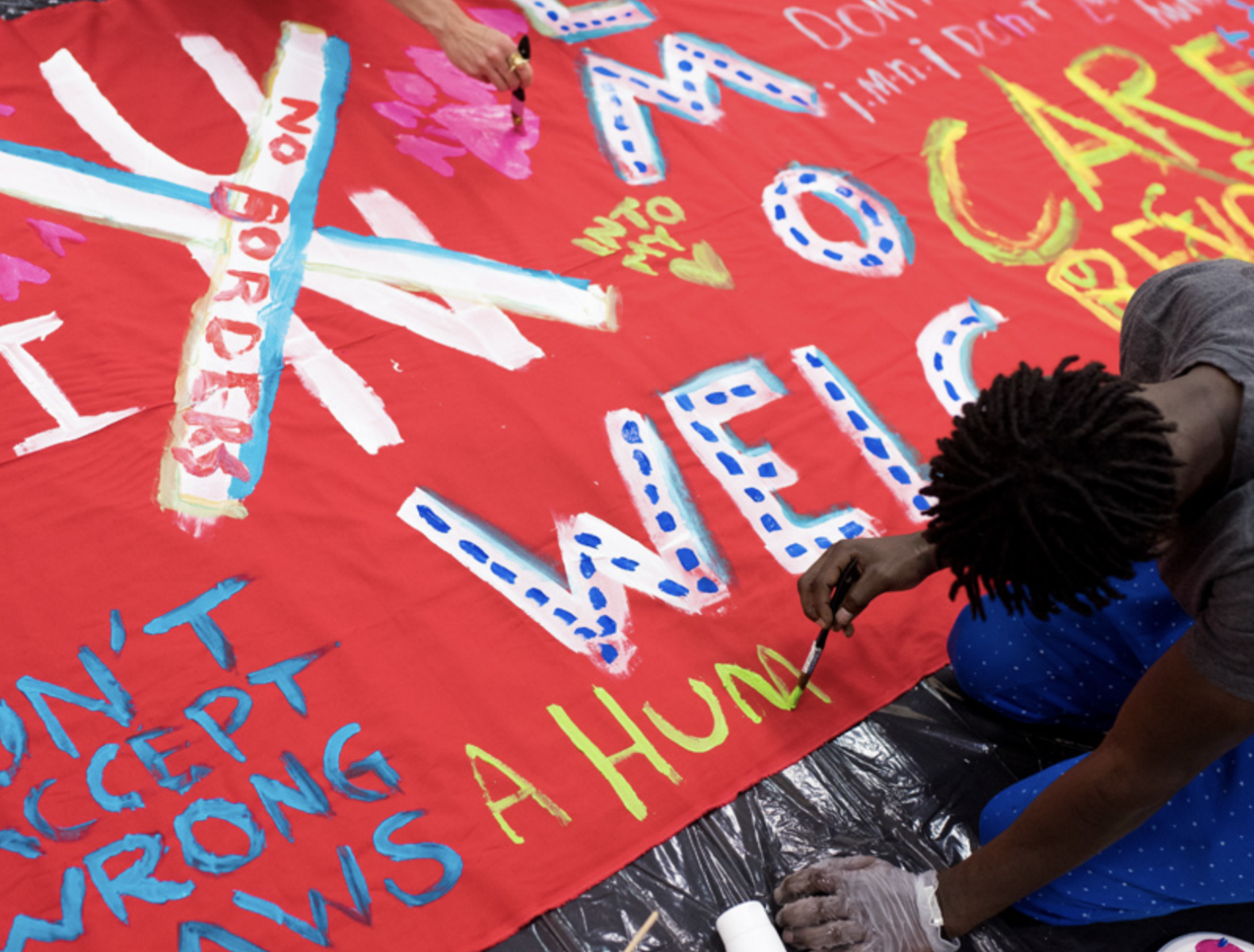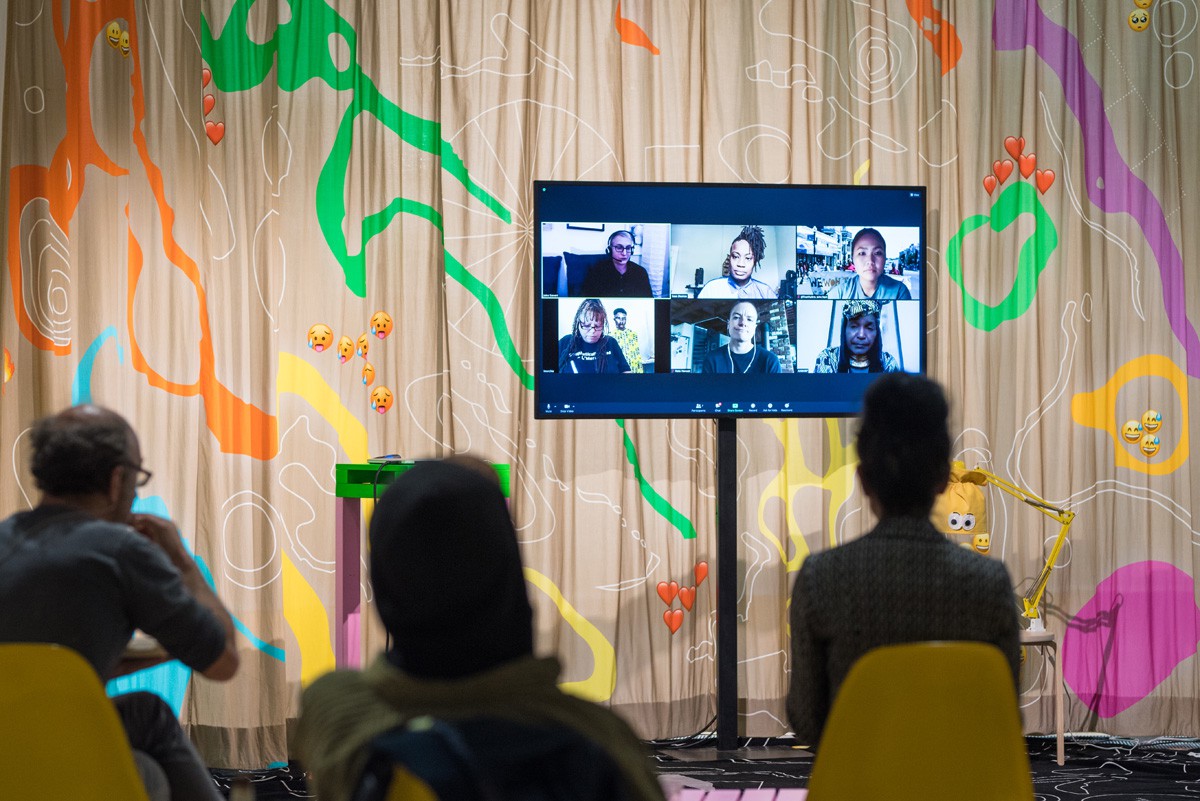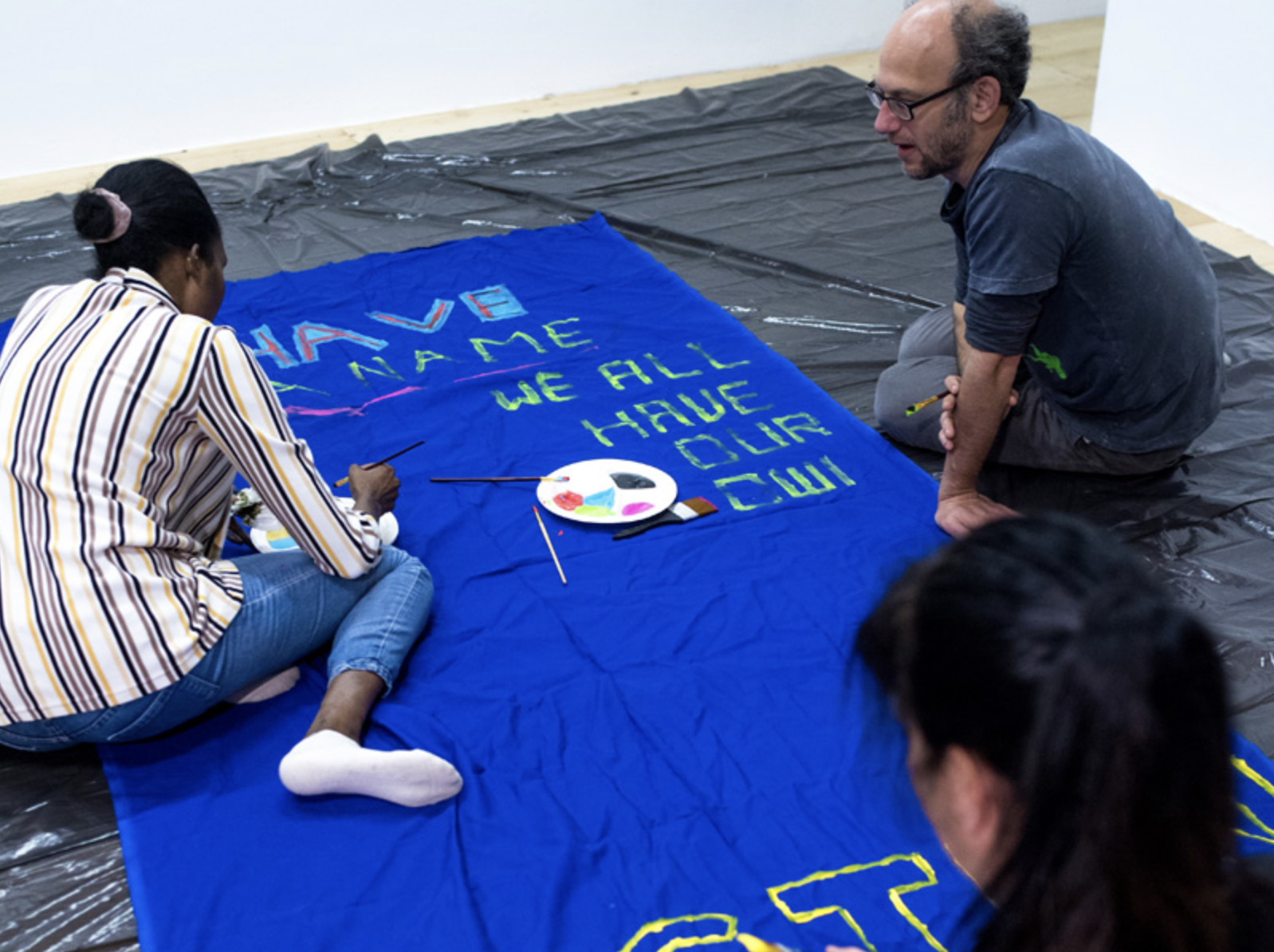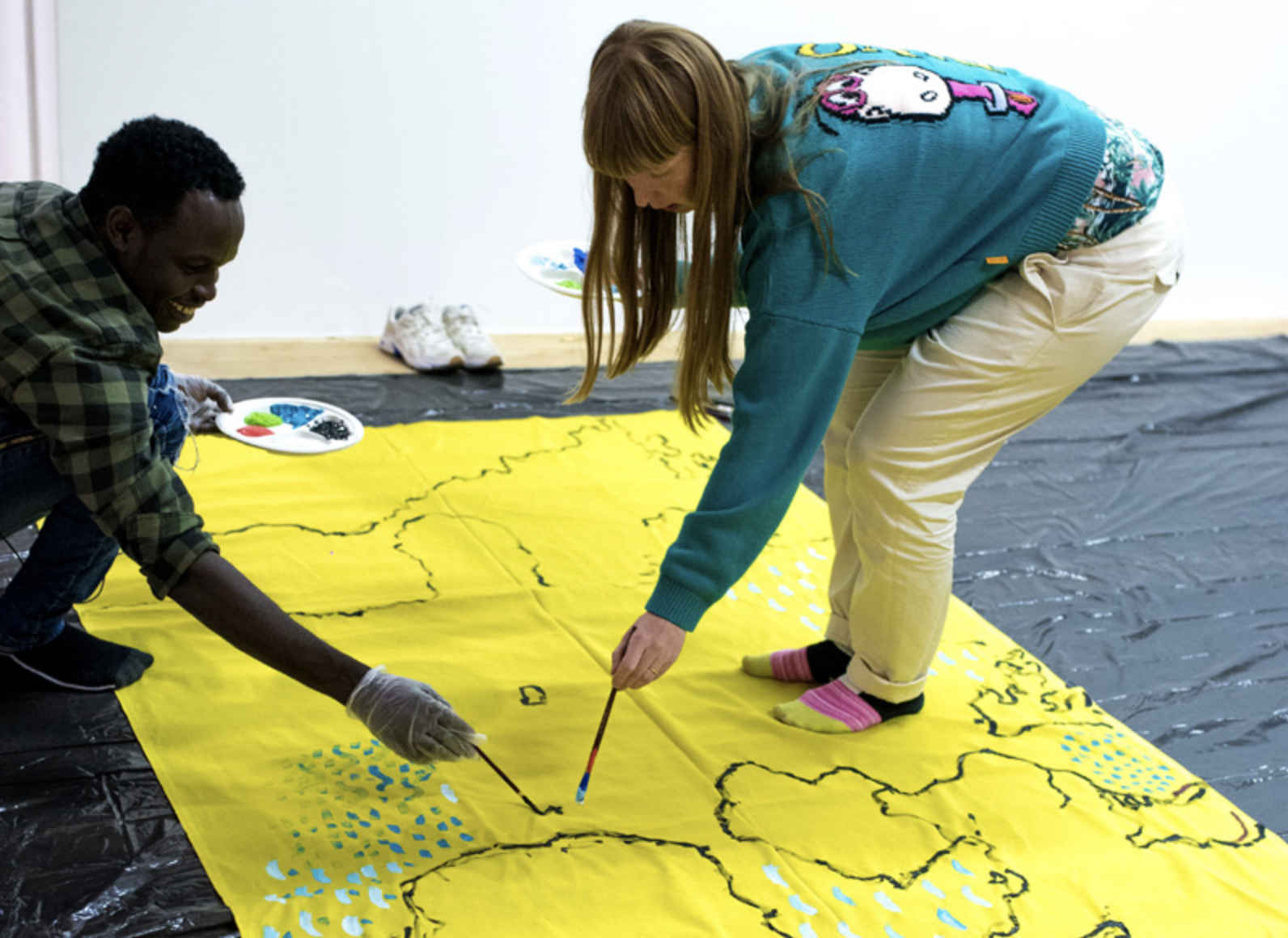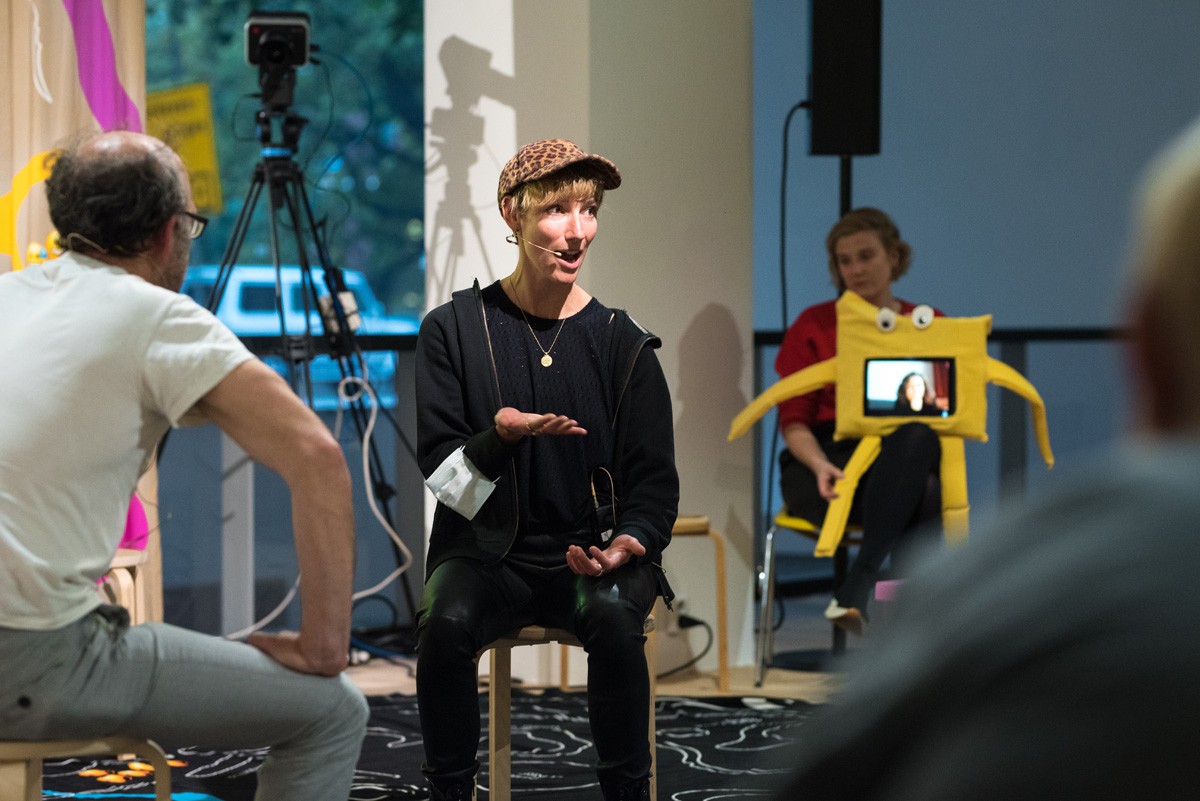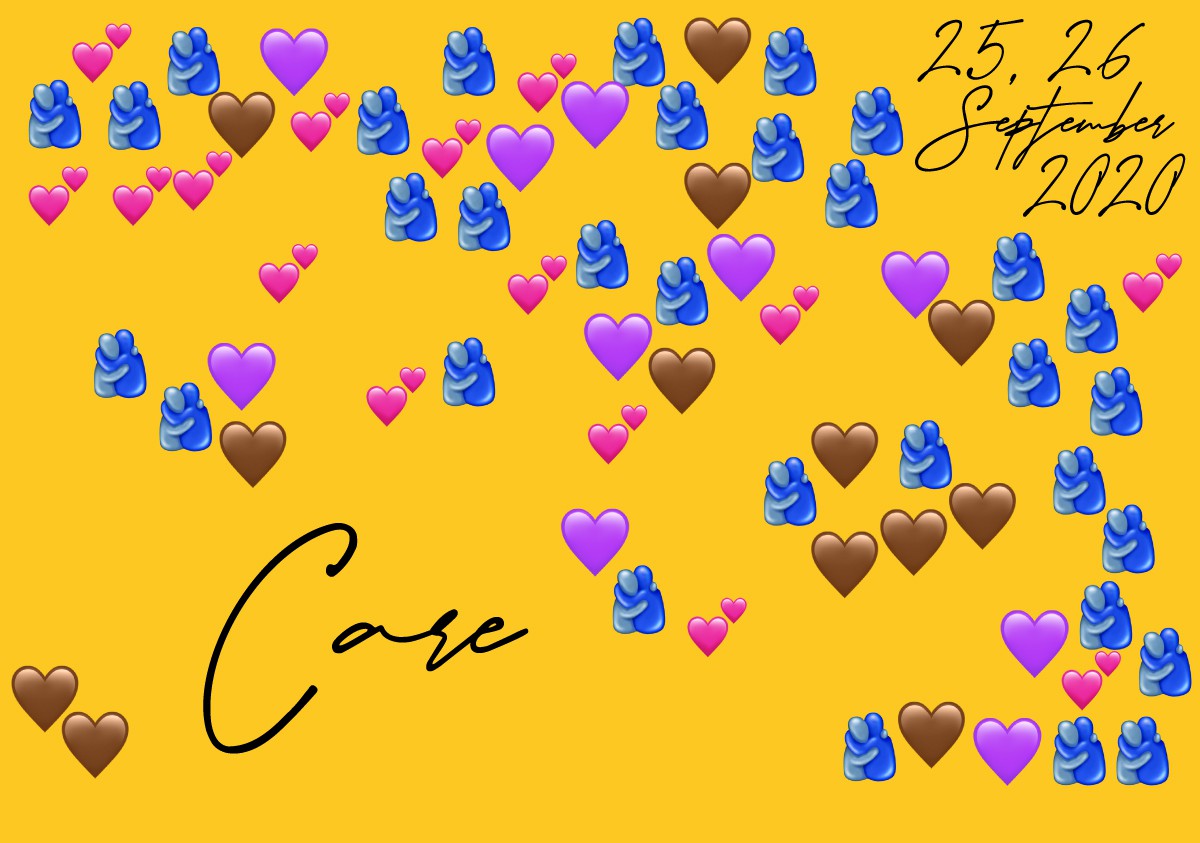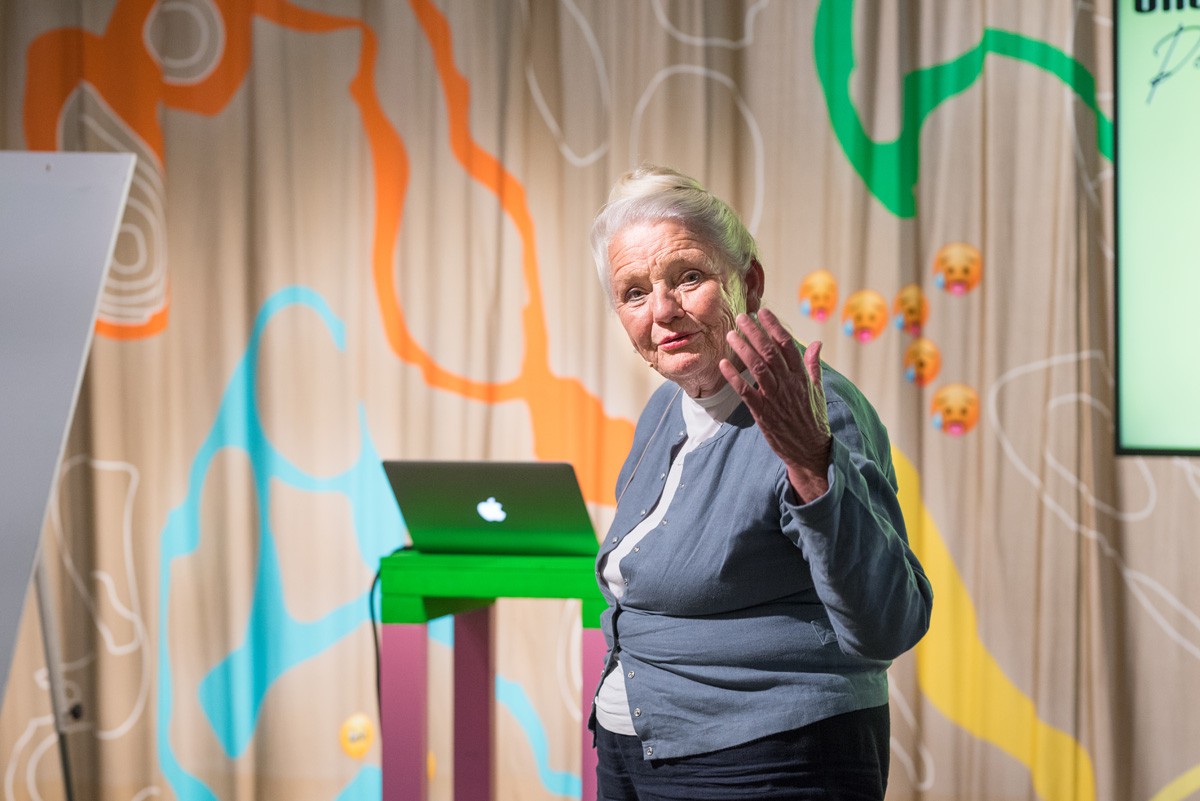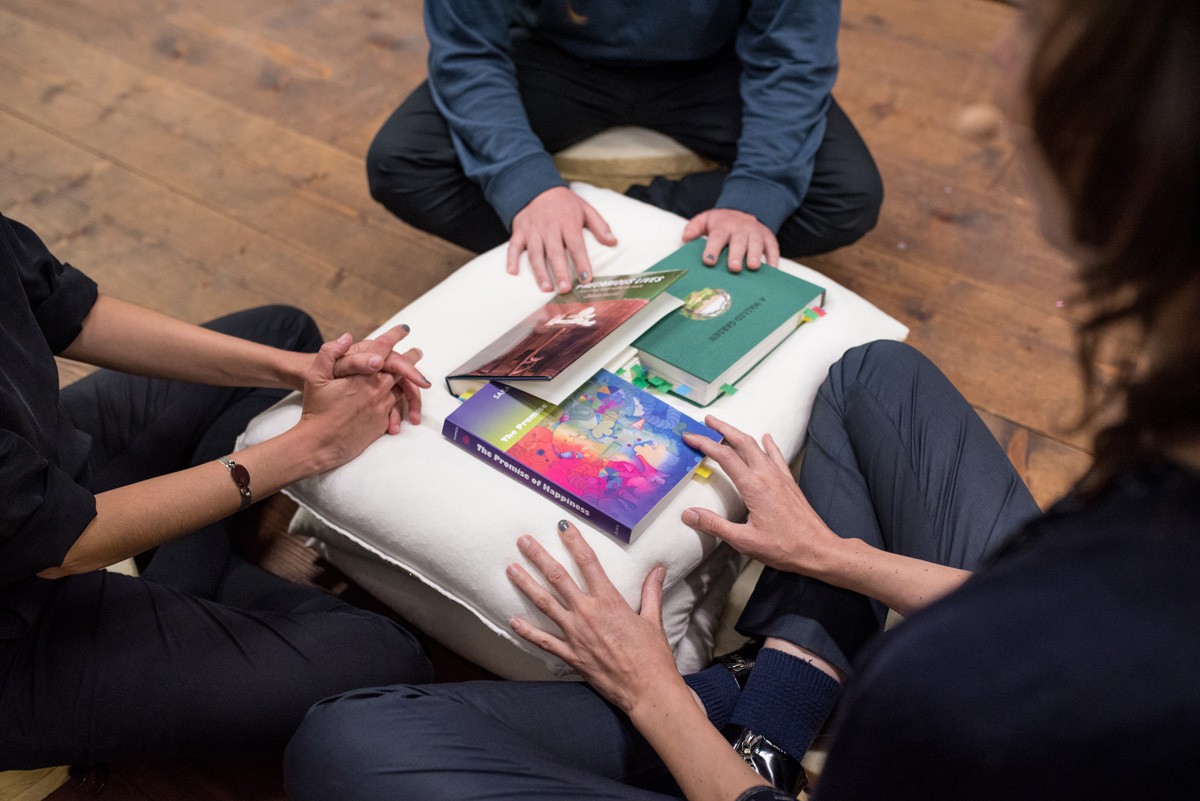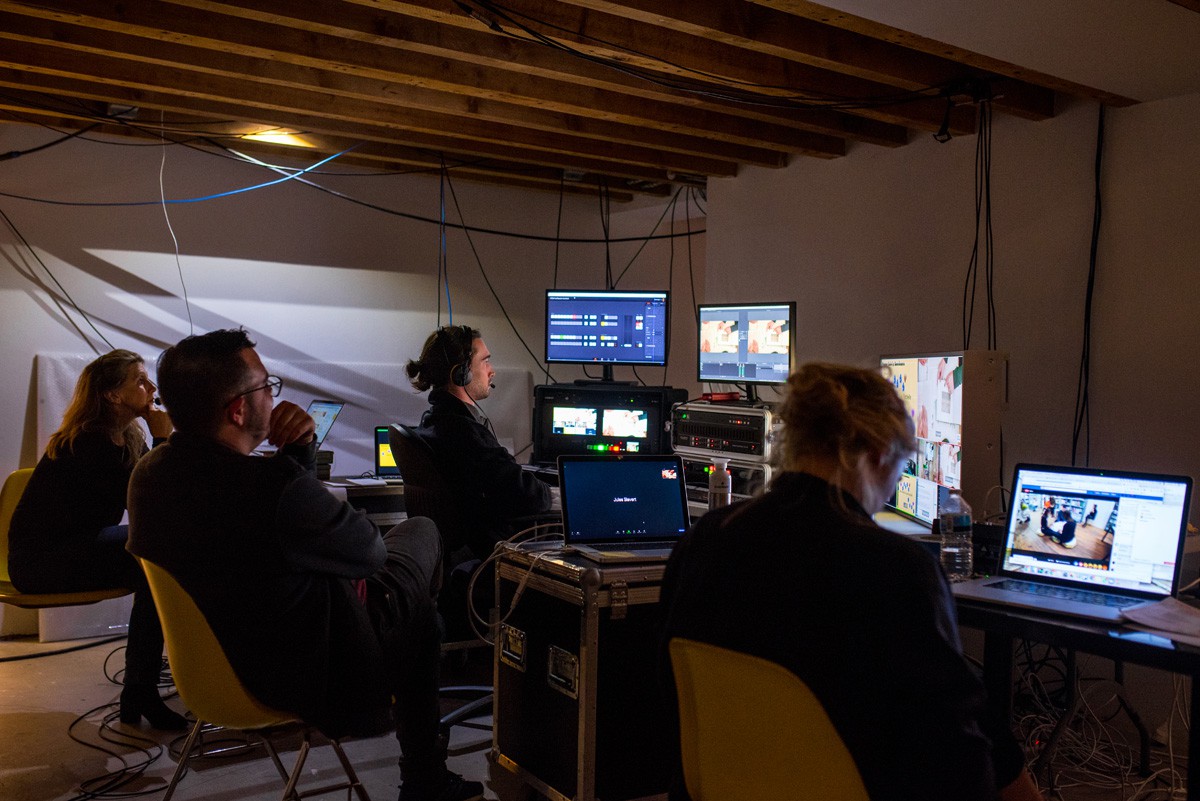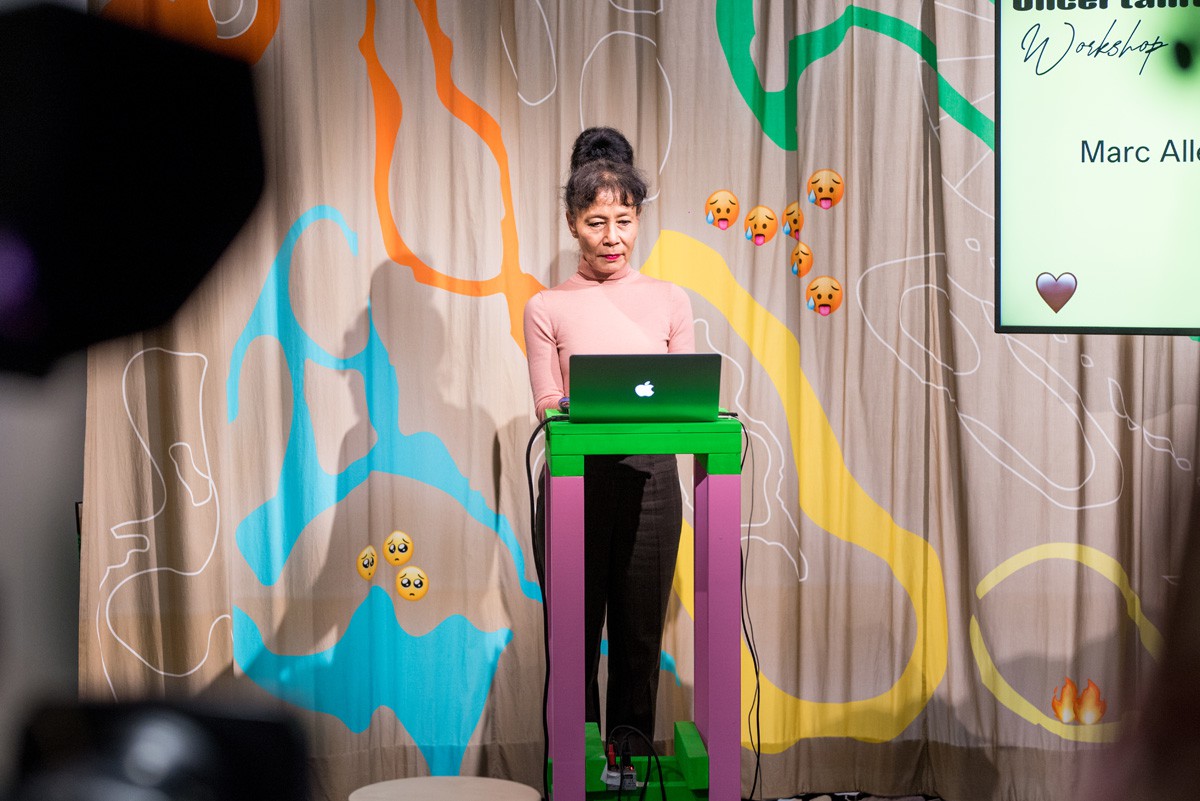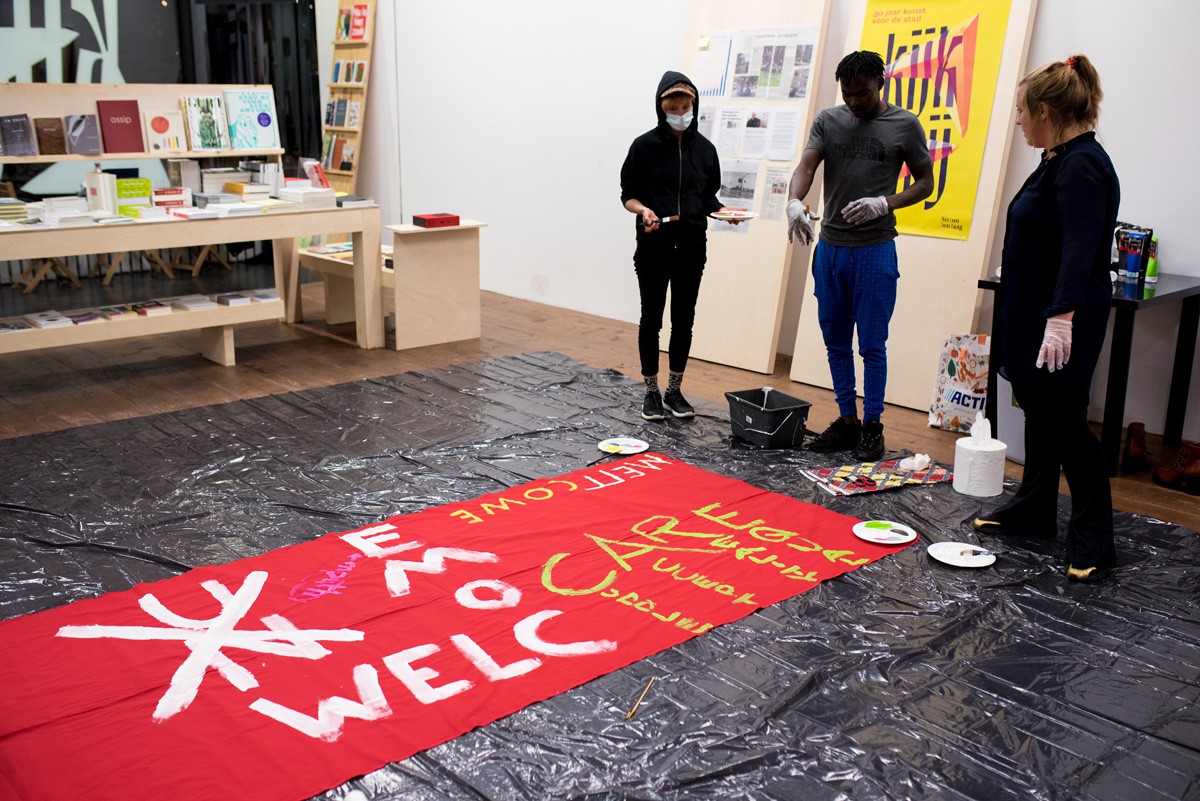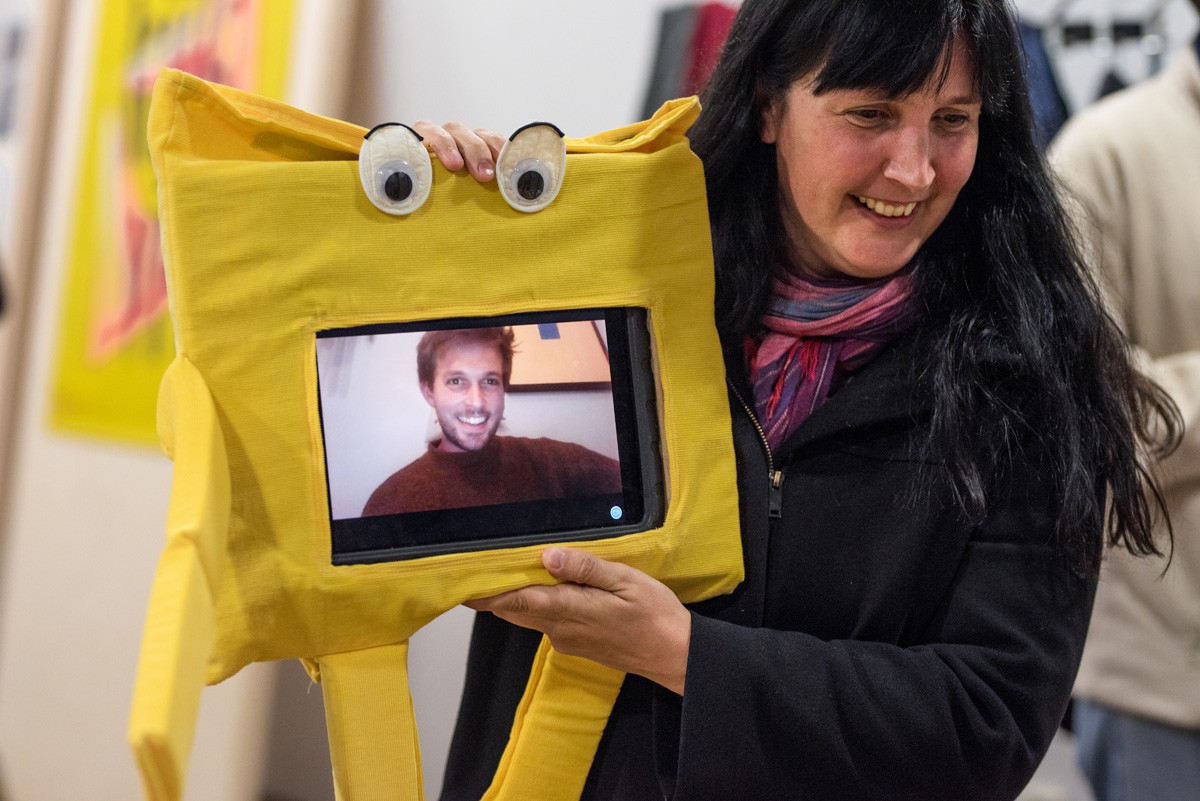 25 - 26 September 2020

This edition of Uncertainty Seminars examines how artists become engaged in activating or supporting systems of mutual care, dignity and respect. The sessions function as a platform for our guest artists and their performative actions, for conversations, workshops, and community building sessions. The time we spend together - offline as well as online - will offer all participants a generative space to reflect and build dialogue around interlocking themes of solidarity, resistance, and connection around topics such as care, mutual aid, housing insecurity, citizenship, gender, co-dependency, inequality, alienation and belonging.

FOLLOW LIVE STREAMING
FROM YOUR HOME

US: Care day 1 >>WATCH HERE<<
Friday 25 September
16.00–21.30

US: Care day 2 >>WATCH HERE<<
Saturday 26 September
16.00–21.00

TICKETS
sold out!
eventbrite.nl

PROGRAMMED BY
Jules Rochielle Sievert,
who will be tuning in LIVE from New York!

ON SITE MODERATOR
Marc Allen Herbst

PARTICIPATING ARTISTS
Foundation We Are
Louwrien Wijers and Egon Hanfstingl
Marc Allen Herbst and Ali Schwartz
We Sell Reality
Maartje Fliervoet, Martín La Roche Contreras and Arefeh Riahi
Karina Zavidova
Natasha Falkov
Matthijs de Bruijne and Cecilia Vallejos

GUEST ONLINE PRESENTATIONS
L'Merchie Frazier
Gloretta Baynes
Ngoc Tran Vu
Sean Desiree and Trans Boxing

DATES
Friday 25 + Saturday 26 September 2020
Starts at: 16 hrs

LOCATION
Stroom, Hogewal 1-9, The Hague
and online through streaming

LANGUAGE
English

note: limited seating
FRIDAY 25 SEPTEMBER 2020
16:00

Jules Rochielle and Marc Herbst

Opening comments

16:30

Marc Allen Herbst and Ali Schwartz (Artist Collaborative)

Movement Workshop

17:45

Louwrien Wijers and Egon Hanfstingl (Artist Collaboration)

Performance, Meal and Discussion.

19:15

Talk on Organizing and Building Solidarity

20:15

Karina Zavidova (Design Researcher)*

Short talk, *kiosk

20:45

Maartje Fliervoet, Martín La Roche Contreras, Arefeh Riahi (Artist Collaboration)
To See the Inability to See

A collaborative anarchival research and performance

21:30

Marc Herbst and Jules Rochielle

Closing comments
SATURDAY 26 SEPTEMBER 2020
16:00

Jules Rochielle and Marc Herbst

Opening comments

16:30

Maartje Fliervoet, Martín La Roche Contreras, Arefeh Riahi (Artist Collaboration)
To See the Inability to See

A collaborative anarchival research and performance

17:30

Matthijs de Bruijne and Cecilia Vallejos (Artists Collaborative)

Presentation, Video and Conversation.

18:30

Artists from the USA (Boston and New York) – Facilitated conversation and dialogue between Jules Rochielle, L'Merchie Frazier, Gloretta Baynes, Ngoc Tran Vu, Sean Desiree and Trans Boxing

Online Panel, Dialogue and short format presentations

19:30

We Sell Reality (Artist Collective)

Creative workshop

21:00

Marc Herbst and Jules Rochielle

Closing comments
Jules Rochielle Sievert

Jules Rochielle Sievert (USA) works at the intersection of art and activism, at the moment mainly in New York and Boston. They are the Creative Director at NuLawLab at Northeastern University School of Law in Boston, where they are currently working on a project known as Stable Ground, focused on addressing the complex relationship among chronic housing insecurity, its psychologically traumatic impact, and municipal housing policy through participatory community-based art and culture programming. Jules also works in New York as an Artistic Coordinator with More Art's Engaging Artists Fellowship and Residency program. They are also providing coaching to the 2020 Art Fellows at Now and There in Boston and teaching a course of Socially Engaged Art at Tufts University in Boston. Jules has earned, among others, a Hiil Innovative Idea Award from Innovating Justice at the Hague Institute for the Internationalization of Law. In November 2019 Jules was a participant in the Stroom Reading Residency program.
julesrochielle.com
nulawlab.org

stablegroundboston.org

moreart.org
Foundation We Are

Foundation We Are (The Netherlands) is a consulting design agency. They use collaborative design in order to transform social and legal systems. Specifically, it provides a platform that enables the collaboration between designers and decision-makers. Laws and diplomacy can be approached as matters of design. In effect, society can be re-designed by making what is complex more clear.

foundationweare.org
Louwrien Wijers

Louwrien Wijers (The Netherlands) is an artist and writer who was and is active in international art movements like Fluxus, conceptual art, performance art and social sculpture. In 1990 at the Stedelijk Museum Amsterdam she organized a five-day panel discussion titled Art meets Science and Spirituality in a changing economy. This event included artists, scientists, spiritual leaders and economists such as the Dalai Lama, Robert Rauschenberg, John Cage, J.C.J. Vanderheyden, Mother Tessa Bielecki, Lawrence Weiner and Marina Abramovic. In 2018 she organized the event 100DaysBeuys, featuring speakers who had known Beuys well, talking about topics like direct democracy through referendum and basic income.
louwrienwijers.nl
Egon Hanfstingl

Egon Hanfstingl (Germany), is a chef and artist, who works with food and a long-time collaborator of Louwrien Wijers. He developed his Everybody is an Artist Food Workshop in 2016, and is also the author of Cooking Together and Eating Together: As a Practice.
Marc Allen Herbst

Marc Allen Herbst (Germany) is an interdisciplinary thinker, editor and artist whose cultural efforts have helped shape how art and theory are considered in a variety of fields. In 2001 he co-founded the Journal of Aesthetics & Protest. The latest issue #11 - Culture beside itself models a way for extra-institutional solidarity between anti-fascist or avant garde collectives. Herbst currently works with the Prinzessinnengarten, an experimental cosmopolitical garden in Kreuzberg, Berlin, and works with refugee children in Leipzig.
Ali Schwartz

Alexandra (Ali) Schwartz (Germany) enjoys supporting people individually in their search process and creating safer spaces for self-empowerment and solidarity. Ali is curious how queer feminism, system theory, deep ecology and de-growth economy can be embodied in these fields. She studied philosophy/ethics, English and physical education at the University of Würzburg and dance in New York and Jerusalem. Momentarily she works as a body therapist at GST Institute, Berlin and recently founded the queer collective POLYMORA Inc.
polymora-inc.org
alinican.com
We Sell Reality

We Sell Reality (The Netherlands)  is a design label that creates products and produces public interventions to make the precarious situation of refugees in limbo visible. The practice of the collective is rooted in the desire to create equality within the fundamental unequal context that our society offers. Their aim is full recognition of the existence of refugees in limbo as part of our society. We Sell Reality came out of the Amsterdam-based organization We Are Here, that for six years created shelters, education, legal support and political lobbying for refugees in a limbo situation.
facebook.com/wesellreality
Maartje Fliervoet

Maartje Fliervoet (The Netherlands) studied at the Gerrit Rietveld Academy in Amsterdam, Cooper Union in New York, the Sandberg Institute and the University of Amsterdam. She took part in the residency program of WIELS, Contemporary Art Centre, Brussels, Belgium. The starting point for her projects are often images that evoke indefinite or contradictory associations.
maartjefliervoet.nl
Martín La Roche Contreras

Martín La Roche (Chile) is an artist based in Amsterdam. He studied visual arts at the University of Chile in Santiago. In 2015 he completed a postgraduate program at the Jan Van Eyck Academie in Maastricht, The Netherlands, and since then works between Santiago and Amsterdam. He is the director of the Musée Légitime ("a nomad museum inside a hat") and a member of Good Neighbour, an artist book platform in Amsterdam dedicated to create art with words.
www.martinlaroche.nl
Arefeh Riahi

Arefeh Riahi (Iran) is a visual artist and researcher currently based in The Hague. She is a graduate of the Azad University, Tehran, Iran and the Royal Academy of Art The Hague. Her performances, videos, installations, drawings, texts and paintings take up questions of archiving and anarchiving, undecidability, body and space potentialities, relation to power, censorship, translatability, and the multiplicity of interpretation.

thehagueartists.nl
Karina Zavidova

Karina Zavidova is an independent researcher, writer and graphic designer based in The Hague. As a researcher, she is focusing on 'uncreative' aspects of creative work. For the past three years she has been studying the conditions of work of non-EU citizens self-employed in the Dutch arts and culture sector and is currently working on a book on the subject. 

zavidova.com

thehagueartists.nl
Natasha Falkov

Natasha Falkov (New Zealand) is an organiser, writer and filmmaker. Recently relocated to Berlin, she works as an organiser for United Voices of the World, a London based grassroots union that is currently unionising precarious workers, like migrant cleaners, and workers in other outsourced or low-wage industries.

uvwunion.org.uk
Matthijs de Bruijne

Matthijs de Bruijne is an artist who lives and works in Amsterdam. His practice is a result of being in political collaboration with trade unions and labor organizations. Working in Argentina in December 2001 in the middle of social conflict and a bankrupt state, de Bruijne learned that the artist can be more than a reflective outsider and can work within political struggles. He was invited to work as an artist for the Dutch Union of Cleaners and Domestic Workers in 2010, creating their visual identity.

bruijne.org
Cecilia Vallejos

Cecilia Vallejos is an artist and researcher who lives and works in Amsterdam. From 2003 to 2014 she developed a versatile way of working based on statements, biographical accounts and recollections of stories. Since 2011, she collaborates with domestic workers of the Union of Cleaners of the Netherlands (FNV) and visual artist Matthijs de Bruijne to produce videos and publications for the group's ongoing struggle to legalize their labor. This unique association between artists and non-artists, in combination with the tactics of visualisation to reach out a different public, situated her practice and research procedures anew.
L'Merchie Frazier

L'Merchie Frazier (USA) is a fiber artist and holographer and poet, and is a.o. director of education and interpretation for the Museum of African American History in Boston. She is a member of Women of Color Quilter's Network and resident artist at Southend Technology Center and MIT FabLab in Boston. She was recently chosen as a City of Boston AIR artist.
tedxbeaconstreet.com
Gloretta Baynes

Gloretta Baynes (USA) is an alumna of Massachusetts College of Art and is an independent curator and consultant. She was the associate curator for Sequential Art, The Next Step, a travelling exhibition of contemporary African American comic book artists. She was assistant director for the Museum of the National Center of Afro American artists, and an active member of the Museum of Fine Arts Diversity Committee and a Chair for the Registrars Committee of the Association of African American Museums. Currently she is the Chair of the African American Master Artists in Residency Program (AAMARP), a visual and performing arts facility at Northeastern University, Boston.
Ngoc Tran Vu

Ngoc-Tran Vu (Vietnam) identifies as "a 1.5-generation Vietnamese American" interdisciplinary and transnational artist whose socially engaged work draws from her experience as a community organizer, educator, and healer. She was born in Sài Gòn, Vietnam and raised in Dorchester and South Boston. Tran was educated at New York University's Tisch School of the Arts and at Brown University. She is also a graduate of the Center for Third World Organizing's Movement Activist Apprenticeship Program (MAAP) as well as the International Center on Nonviolent Conflict (ICNC), Hai Bà Trung School of Organizing, Undoing Racism, and AARW's Dorchester Organizing and Training Initiative (DOT-I).
tranvuarts.com
Sean Desiree

Sean Desiree (USA) is an artist and furniture maker, born and raised in the Bronx. They use wood from found pallets, demolished buildings, and discarded scraps to create works informed by the language of geometry and their commitment to highlight stories of resistance. In 2018, Sean Desiree produced the Art Funds Art Tour, a seven city concert series that ran from Albany, NY to Atlanta, GA. At each performance they selected one local queer and/or trans artist of color to receive a grant funded by the profits from ticket sales.
tomtommag.com
Trans Boxing

Trans Boxing (USA) is a boxing club and collaborative project founded by Nola Hanson in 2017. By centering the participation of trans and gender variant people and partnering with local gyms and community organizations, Trans Boxing critically intervenes in the rigidly gendered system of athletics and increases availability to people who typically experience barriers to access.
transboxing.org
CONTACT
Stroom Den Haag
Hogewal 1-9
2514 HA Den Haag
+31 (0)70 3658985
info@stroom.nl
www.stroom.nl
STROOM THANKS